The Health of Animals Regulations require livestock transporters to make emergency plans for the transportation of livestock. In the event of an accident, an emergency contact list and manual are vital to ensuring the safety of livestock. They can also be useful to First Responders and as an advance planning tool. Part XII of the Animal Health Act requires all transporters to create and implement a contingency plan for livestock transporting.
Changing prescriptive regulatory requirements to outcome-based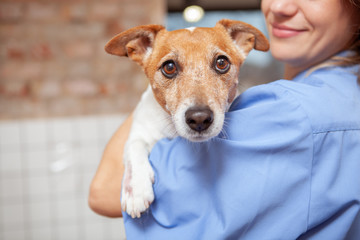 The CFIA is considering changing its current animal health regulatory requirements to a result-based approach. The purpose of the proposed change is to clarify the regulatory expectations for the industry and increase flexibility and cost-savings. In addition, the change is expected to enhance the industry's international reputation and increase consumer confidence in purchased animal food products.
Outcome-based requirements will increase flexibility for the industry and will likely improve compliance. For example, the changes will allow companies to separate and transport animals based on species, age, size, or incompatibility. They will also be less rigid about the number of attendants per animal transported by sea.
The amendments will also reduce the maximum amount of time that animals can be transported without access to food, water, or rest. This will increase animal welfare and mitigate suffering. Additionally, the added clarity will provide clear expectations for producers and transporters. Additionally, this will help reduce the number of animals that are transported improperly or confined in cramped conditions.
Transfer of care provisions
The draft regulations amend the current animal health regulations to clarify the transfer of care responsibilities of non-regulated parties. While most stakeholders support the changes, some provisions have drawn significant opposition from the animal welfare community. For example, animal welfare groups believe the rest periods and maximum periods without feed and water are too short and negatively impact animal well-being. However, CFIA has included an outcome-based requirement that will help mitigate such concerns.
These new regulations provide greater flexibility to the industry, and will encourage improved compliance. Current segregation requirements are based on differences in species, age, size, or other factors that make certain animals in a load incompatible with each other. Additionally, the number of attendants required per animal transported by sea is based on size and age.
Regulations also detail the conditions required for animals transported in containers. The provisions help the industry to innovate while ensuring the safety and welfare of animals. Containers must be specifically designed, constructed, and maintained to maximize the animal's welfare. This means that the regulations must include limits for the time that animals must be confined and whether it will be given safe water or a resting period.
Overcrowding by air
The Department of Transportation is proposing new regulations on overcrowding by air and the health of animals. The government hopes the regulations will help ensure safety onboard aircraft and reduce health problems. However, airlines may argue that these rules do more than address the issues. Many health and safety issues are caused by overcrowding and lack of space.
One problem is the potential burden on passengers with service animals. As a result of the new regulations, airlines may be forced to make more paperwork for service animals, which could create a costly burden. This could lead to 74,000 additional hours of paperwork for passengers and cost the airlines $1.1 million per year.
Exemption option for transporters
A new exemption option for livestock transporters will allow them to transport livestock on their trucks without being subject to the health of animals regulations. However, FMCSA says there is not enough information to quantify the impact of the regulation on safety, and it is requesting commenters to address these issues.
Under the Animal Welfare Act (AWA), transportation of animals of all kinds is regulated. The regulations address primary conveyance and enclosure, and the care of animals while in transit and during handling. These standards apply to transporting animals of different species, including cats and dogs. In addition, they cover other species.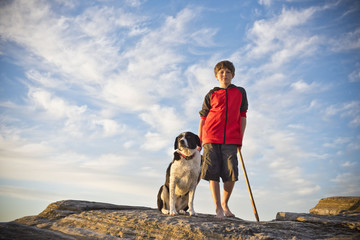 Live animals containing infectious substances must be transported under conditions approved by the Associate Administrator for Hazardous Materials Safety. These terms must be met and maintained by the transporter. If the animals are transported in a non-business setting, the exemption option may be used. In this case, no compensation is paid.