You can use health review sites to help you choose a doctor or specialist. There are several different ones, including RateMDs, RealPatientRatings, and Zocdoc. These websites allow users to post their own reviews, and they give you the option to read reviews of other patients. The sites are also useful in helping you compare doctors.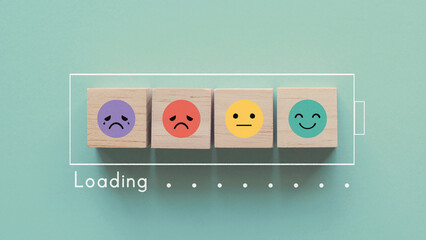 RateMDs
If you are looking for health-related reviews of doctors, hospitals, and other healthcare providers, you can use the health review site RateMDs. While the site is not a medical authority, it does strive to provide consumers with accurate information. It also allows users to flag reviews that appear to be malicious or untrue.
RateMDs is free to join, and users can leave their own ratings about doctors and healthcare facilities. The site has a rating system based on a 5-star scale. The more stars a physician has, the better. Users can rate physicians and facilities by rating their helpfulness, knowledge, and efficiency. In addition to ratings, users can leave detailed comments about their experiences with the doctor. This information is then used to determine a physician's overall quality rating.
RateMDs is similar to Healthgrades, but unlike Healthgrades, the ratings are based on patient ratings. Users can rate a doctor's staff, wait time, ability to explain a medical condition, and other factors. Users can also read what others have to say about the doctor.
A doctor's rating on RateMDs is a good indicator of his or her level of care, but it doesn't tell all. If a physician has many negative reviews, it may discourage potential patients. In addition, a physician's rating on RateMDs is often the first impression a potential patient has of a physician. So, it's important to avoid fake reviews on this site.
Although RateMDs is based physically in Canada, it's incorporated in the United States. It claims to be in compliance with the Communications Decency Act, which prohibits it from being sued for misinformation. Furthermore, the site has a blog, forum, and other health-related news for patients.
RateMDs isn't the only health review site. RealSelf has a community of patients who share their experiences. The site allows users to write reviews about doctors, but it makes sure that reviewers are genuine patients. It also provides a directory of doctors, organized by specialty, location, and treatment. Those who find a doctor they like can contact them directly via the site. Another option is RepuTally, an online reputation scorecard for physicians. This site takes the average score for doctors from eight major online review sites, and combines them into a comprehensive scorecard.
ShareCare
Health review websites such as ShareCare and Healthgrades strive to create unbiased, high-quality content that is useful and informative to consumers. They ask users questions like "How likely are you to recommend this health care provider?" and offer tips for writing an effective review. They don't allow content that is offensive, lewd, or misleading.
ShareCare allows people to manage all of their health information in one location. Their articles and tools help users improve their health and lifestyle habits. They offer insights and personalized tips to make their lives better. ShareCare also features a tool called RealAge, which estimates your body's age based on your current health. It also offers tips for lowering your RealAge. The articles and tools are tailored to your health profile, so you don't have to spend time navigating multiple sites to get the information you need.
It's important to remember that fake reviews can be posted on health review websites. In some cases, a poster will create an anonymous account to post false reviews. It may be a hit-job from a competitor or a person with a personal reason to attack. Other times, a real patient might post a review based on bad experience or a desire to receive a refund.
Health review sites also help healthcare practices build a strong online presence. Many patients look for healthcare providers on review sites. Despite the fact that 81% of patients rely on a physician's referral, many will still do their own research online. If they do not see a favorable review, they'll most likely choose another health care provider.
RealPatientRatings
RealPatientRatings is based on surveys and reviews by patients. The site helps physicians and other healthcare providers find out what patients are saying about them. It also provides a forum for patients and doctors to discuss their experiences with one another. It has helped over 1 million people find doctors.
RealPatientRatings is among the leading health review sites. These sites feature patient ratings of medical practitioners and hospitals in various specialties. The reviews include general medical information, personal information, and cost. These sites also offer filtered search options to help patients find specific doctors. For instance, patients can search for physicians by name, gender, and medical line. In this way, they can find out if a doctor has received good reviews or not before they visit the clinic. The reviews also give them an idea of how much they should expect to spend at the clinic.
A major advantage of RealPatientRatings is its comprehensive database of reviews. Over 30 million people browse through its reviews every month. The site originated in 1998 and has a verified platform for healthcare professionals. It allows new patients to search medicul profiles by name, location, and expertise. The site has over 189,000 verified reviews from patients who have received care from a particular doctor.
Despite its many benefits, RealPatientRatings can cause damage to your reputation if not managed properly. Its reviews can devastate your business, especially if they're malicious. It's important to read reviews of your doctor before choosing them – even if they're not positive. It's also important to know whether the physician will be able to see you in a week.
While there are guidelines for posting a review, it's important to understand that the site is prone to fraudulent reviews. Posting a review that isn't genuine may be illegal, particularly if financial gain is involved. However, enforcement is sporadic and inconsistent. The Medical Board of California, for example, has not taken any action against doctors for posting fake reviews in the last four years.
Another popular health review site is RateMDs. This site contains nearly one million physician profiles and over 2 million reviews. It allows patients to search by name, location, ZIP code, and specialty. There's even a health news segment and a forum. Users can also write their own reviews and rate doctors. The platform also allows patients to book appointments online with doctors using its mobile app and website.
Zocdoc
Zocdoc is a website with over 47k doctors listed on it. To join the site, doctors pay a $3000 annual fee. The site features a review system and makes it easy to compare doctors and their services. It also allows users to schedule appointments online. Users have written more than 1.88 million reviews about the health providers on the site.
Each review is verified and written by a real patient. While most other review sites allow anyone to write a review, Zocdoc uses a closed-loop system that only allows reviews from patients. This means that Zocdoc partner doctors have to earn 5 stars or higher to remain in the site.

Zocdoc also allows patients to leave reviews anonymously. Users can rate a doctor and comment on their bedside manner. Some doctors even let users schedule appointments directly with them. However, the system appears to favor more positive reviews than negative ones. Therefore, users should be skeptical of health review sites that claim to offer anonymous reviews. If you are concerned that the reviews are fake, do not bother to contact them.
Zocdoc has an online knowledge base that helps patients make decisions about where to get medical care. The site is a great place to find a doctor. It can save a patient time and energy by allowing them to choose the health care provider that is right for them. For example, a doctor in Boca Raton, Fla., can be found online within a few days. A video consultation can be scheduled within a few days. Another doctor in Modesto, Calif., can be contacted within a week of their appointment.
Another advantage of Zocdoc is that it is easy to use. It allows patients to choose their provider, book an appointment, and complete check-in forms. Its friendly interface and clean design make it easy to navigate. You can also find out about a doctor's experience in different areas of medicine by reading their reviews on the site.
Patients are also able to check whether the doctor in question is on their insurance plan. Because medical care can be expensive, it is important to ensure that patients can get the care they need without having to worry about unexpected bills. Zocdoc also lets patients book appointments online.