Medical tourism is an industry that involves people traveling abroad to receive treatment. Traditionally, medical tourism has referred to people traveling from less developed countries to major medical centers in developed countries. They are seeking treatment for conditions or illnesses that are unavailable in their countries. But in the 21st century, the term has evolved to mean a whole host of other things.
International accreditation of hospitals

Healthcare is one of the most vital aspects of life and the increasing demand for good and safe care has resulted in the growing need for international healthcare accreditation. Achieving this is a complex process with social, ethical and financial implications. Healthcare providers may provide services in a public or private hospital setting and vary in their level of accreditation.
Accreditation by an independent organization is important for ensuring quality care overseas. The Joint Commission International began accrediting hospitals outside the United States in 1999 and now has over two hundred accredited hospitals worldwide. Most of the accredited hospitals provide high-quality healthcare services to the international health tourism industry.
Accreditation boards review the working conditions of hospitals and health care providers. Depending on the chosen accreditation board, the survey may last for three or two years. Following this assessment, the board may provide recommendations for improving standards and patient care. Typically, the board will provide its recommendations and grades for each hospital.
International accreditation is a valuable tool for patients. Accredited institutions must adhere to certain criteria, which can help them attract international patients. Hospitals must meet stringent standards to qualify for accreditation and should implement a Continuous Quality Improvement system. It is advisable to choose a hospital that is accredited by an international organization based on their CQI principles. This can give patients confidence in their treatment and their experience.
Accreditation helps healthcare providers and patients compare their hospitals against standards set by accreditation bodies. Accreditation provides a benchmark for quality and safety. It also helps hospitals market themselves to a wider audience. Moreover, it helps hospitals reduce the risk of treatment while enhancing the patient experience. In the end, it helps patients find the best health care provider.
There are various standards for healthcare quality, including OHSAS, ISO 9001, and HIAC. These international standards aim to ensure the safety of patients. Healthcare institutions that have achieved this accreditation can offer international-level care.
Economic impact of health tourism on destination countries
The economic impact of health tourism is not clear from available literature. Some studies show positive effects, while others find negative effects. These studies generally focus on the flow of patients and the costs incurred for care in destination countries. While the industry is profitable, it also diverts public health care resources to the private sector. There are also concerns that health tourism could lead to inequity in health care provision. For these reasons, it is crucial that more research be undertaken to identify the benefits and impacts of medical tourism.
The positive effects of health tourism can include better healthcare, increased employment, and increased wealth creation. For destination countries, it can pave the way for industrial development. In developing countries, it can even help improve the health care system there. For these reasons, the economic impact of health tourism on destination countries cannot be ignored.
However, many variables are involved. Income and the health of residents affect the tourism industry's impact. Access to advanced diagnostics, education levels, and heredity all affect health and wellbeing. Income coefficients, on the other hand, are affected by factors such as population, unemployment, and government action. This means that the impact of health tourism is both short-term and long-term.
Despite these benefits, medical tourism also poses some challenges for destination countries. While it generates revenues for destination countries, it can also cause net losses in destination countries. The absence of adequate resources and a lack of surveillance can undermine the ability to anticipate the needs of medical tourists. In addition, the lack of adequate resources may lead to a perception that the country is unresponsive to their needs.
As with any other industry, medical tourism is a global business, and should be regulated to protect citizens. Inequitable trade practices are one of the most severe problems in medical tourism. Despite this, countries can implement guidelines to make the industry more equitable. Furthermore, patients should be assured of safety by improving malpractice laws in destination countries.
Impact of health tourism on local populations
The impact of health tourism on local populations is a complex issue. Governments are pushing for local health tourism industries in order to diversify their economies and attract foreign investment. In addition, a health tourism industry can create well-paying jobs and improve working conditions for health workers in local healthcare systems. However, public sector stakeholders have raised concerns about the impacts of health tourism on local populations.
While many countries are fostering a medical tourism industry, some countries are struggling to retain health care workers. In Barbados, for example, public health care has traditionally struggled to retain enough qualified health workers, and medical tourism offers higher paying jobs in local private hospitals. Moreover, it introduces a new form of migration by luring health workers from the public sector to the private sector.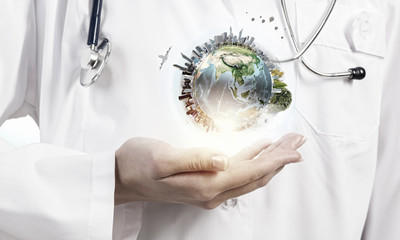 Medical tourism is also likely to increase the demand for health workers in local communities. AWC facilities employ hundreds of people, and local residents must hire non-specialized workers. Private health sector stakeholders described hiring practices in the area as starting with kitchen workers, grounds maintenance, and laboratory testing. The impact of health tourism on local populations is complex, but it could have far-reaching consequences.
Medical tourism may affect the training of local health workers. International workers bring new skills and training to new settings, and this can be disruptive to existing health systems. In addition, health workers from another country may not be familiar with the local culture or health care system. This can result in crowding of domestic health care systems.
Moreover, medical tourism can bring back emigrant health workers to their home country. In Malaysia, for example, the government has targeted emigrant health workers for employment in its domestic medical tourism industry. Retaining these workers may improve the quality of the domestic health system.
While many studies of the impact of health tourism on local populations have focused on the economic benefits of such tourism, little information is available about its impact on local populations. Most of the literature on the subject focuses on the health effects of tourism on populations outside of the industrialized world. Indigenous tourism has also received attention, although its health implications are still unclear.
Influence of health tourism on national health care policy
Health tourism is becoming an increasingly important part of the American health care system. The US and Canada have unique institutional features that influence its patterns of health care travel. These features may have a direct impact on the cost of care in both countries. Regional variations in the health care system also influence the costs and patterns of medical travel within borders. For example, Texas has refused to expand Medicaid as part of the Affordable Care Act (ACA). This may mean that Texas citizens will be seeking cheaper care abroad.
One of the main reasons why people travel abroad for medical treatment is the inability to obtain the kind of treatment they need in their home country. Though European countries have reciprocal agreements covering medical procedures performed in other countries, costs for certain diseases and procedures remain high. Additionally, some procedures are not permitted in certain countries due to cultural factors.
Medical tourism is an important part of the health care system, but its effects on domestic institutions depend on their institutions. In countries that attract large numbers of medical tourists, the cost of medical care can increase, diverting services from local citizens. This is a complicated issue and requires more research. However, these factors can help to explain why some countries attract more medical tourists than others. This study provides new insights that policy makers can use to inform the development of policies in the area.
Another concern with medical tourism is that it can lead to increased brain drain in the region. Although medical education in Thailand is largely publicly funded, private hospitals do not share the costs of medical education. They often hire the same graduates as public hospitals. The government should consider using capitation payments or higher salaries in the public sector to mitigate this problem. Another option is bonding publicly-funded graduates, as is the case in Singapore and Malaysia.
In developing countries, health care policy debates focus largely on the trade in medical supplies and their impact on health systems. Trade in medical goods raises questions about intellectual property rights, access to affordable health care, access to medical technology, and retaining medical workers in the public sector. Inequities in local health care systems often encourage residents to travel overseas for medical treatment.